I prepare various institutions answered to the visitor's demand,
I put a true heart, and am doing the help of the unforgettable trip.
Sports Facility
Fitness room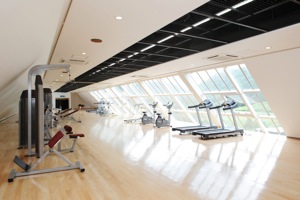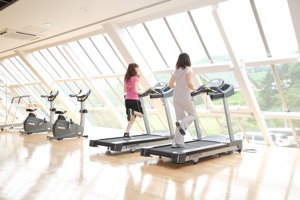 Training room with complete training equipment in 230 sq. meter area with nice view.
Available for light exercise to the one for athletes.
Charge
(8:00~22:00)
・Overnight guests  330 JPY(includes tax)/person
・One-day guests   330 JPY(includes tax)/hr
※Rental shoes 210 JPY(includes tax)/pair

Tennis court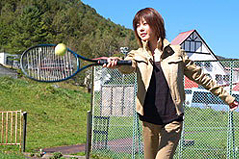 Playing tennis is a good idea on sunny day. Please ask for rental goods. ※No service in winter due to snow.
Open hour

7:00~日没

Charge
・Overnight guests
  1,550 JPY(includes tax) /hr/court with rental tools
・One-day guests
  1,550 JPY(includes tax) /hr/court
  2,060 JPY(includes tax) /hr/court with rental tools